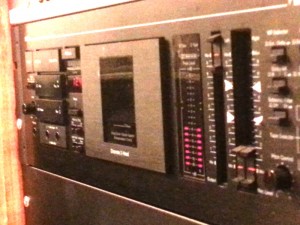 Occasionally, a piece of control room equipment needs to be decommissioned and taken into the workshop for service.  This time it was the Nakamichi MR1 Cassette Deck. This deck uses three motors to handle the tape.  These motors depend on each other for proper operation and if one malfunctions, the whole machine stops working.  In this case, the spooling motor had a dead spot and the machine would stop playback to keep the transport from eating the tape.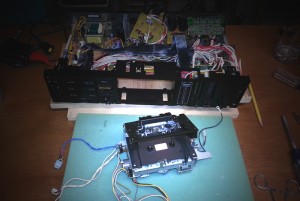 The transport assembly was removed from the machine and taken to the test bench for further dissembly.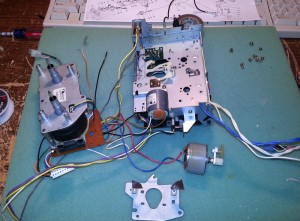 Once the transport was disassembled, the motors could then be dismounted and cleaned.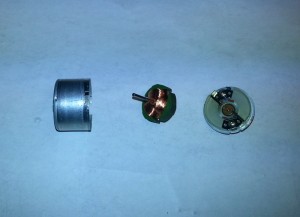 The spooling motor was disconnected, opened and cleaned.  You can see the three major components of the motor.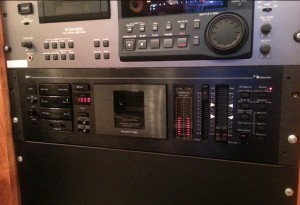 Once all the components were serviced, the machine was reassembled and recommissioned.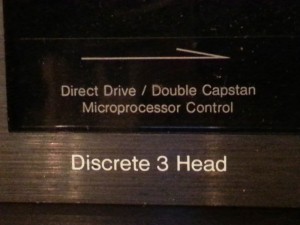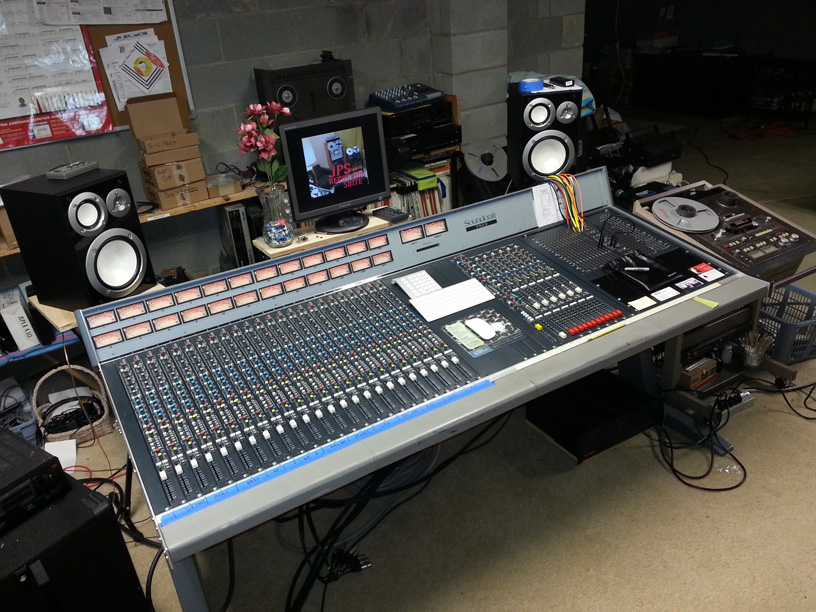 The SoundCraft TS12 is a recording console which has proven to be a reliable workhorse since 1987.  Its in-line design makes it a very compact and versatile desk.  The TS12 in the JPS workshop is currently undergoing a massive restoration.  The desk has been wired into the main recording and editing machine.  This way it remains in commission for the duration of its restoration.  So far, the power supply and the meter bridge have been rebuilt, new power capacitors have been installed, the faders have been taken apart and cleaned, all of the switches in the main i/o signal chain have been replaced, and plans are being made to upgrade the mic pre's, the casework and wrist rails.