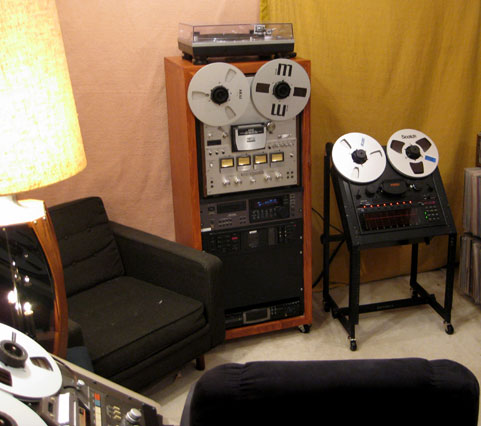 JP Studios is a digital/analog sound recording and editing studio capable of recording and editing everything from Classical and Jazz to Rock-and-Roll Music. We can even do post production such as Foley sound Effects, ADR, Voice-Overs and music for video and other media sources!
Our Control Room is compatible with almost all formats, so we can transfer your old records or tapes to Compact Disk or MP3. All of my machines are audiophile quality and are in tip top shape so you can be guaranteed a clean transfer. Plus, we have the equipment to thoroughly clean contaminants from the grooves of dirty records and can restore your shedding and unplayable open reel tapes.
Please check out our services and equipment lists and contact us for rates and scheduling information.