This week, I was commissioned to install a new HD TV. The client wanted it mounted to the wall and it was requested that no cabling be visible.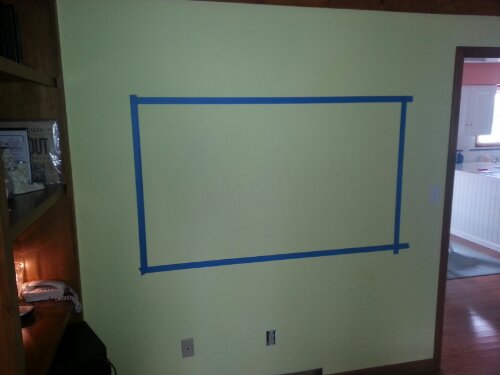 First we laid out the location of the new tv on the wall with masking tape.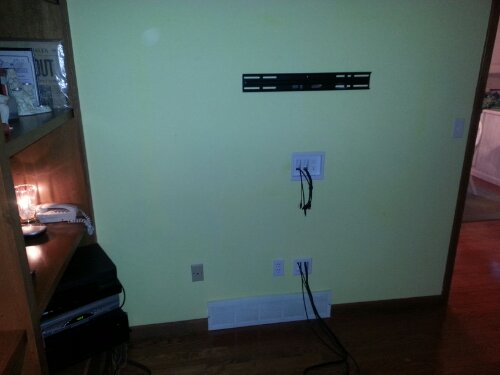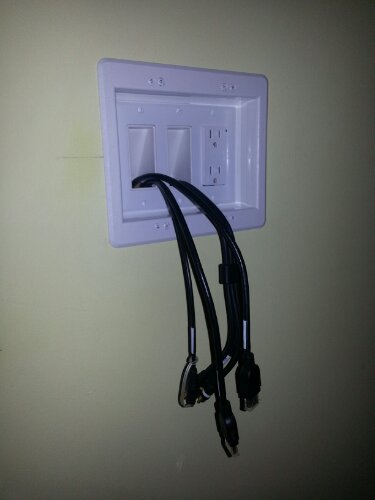 We then installed new hardware to mount the tv and to accomodate wire runs and a surge suppressing outlet.